Adding Elegance to Your Everyday Life
In the process of transforming my life to the life I want, I have had to add elegance to my every day experiences. Finding those simple ways to change my daily experience. I am going to share with you ten ways I have added elegance to my everyday life.
Fresh Flowers – One of the easiest ways to add elegance to your life is fresh flowers. I buy bunches of flowers at Costco and then turn them into several smaller bouquets to have throughout the house. You don't need a lot of flowers to change a room!
2. Dress Up – I am likely to always be a little overdressed. I have found that when I wear nice clothes and outfits that I have thoughtfully put together I feel more confident and carry myself with more elegance. How I feel about myself makes all of the difference.
3. Elegant Skincare Routines – I have always struggled to be consistent with my skincare. When I started using products I love and making a ritual of self-care that I could look forward to it became a part of my day I would never want to miss. The better my skin looks the better I look, so I am thankful that I have finally found my way.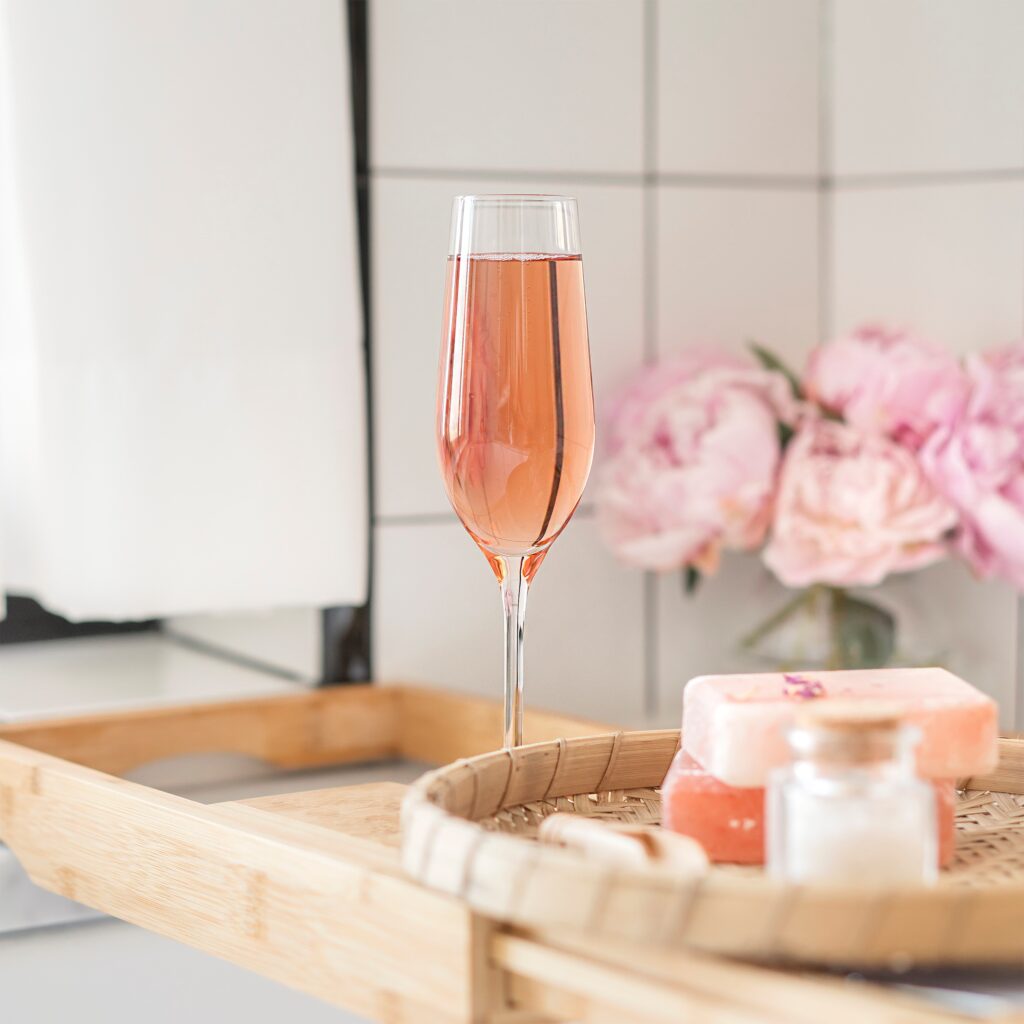 4. Create Rituals to Start and End the Day – An important transformation in my life has been my end of the day rituals. My morning coffee is never rushed. I enjoy drinking it from a beautiful mug, and I have a Nespresso machine that makes a wonderful cup of coffee. At the end of the day I love opening a nice bottle of wine and enjoying it out of my favorite wine glass. A bath full of beautiful scents and luxurious scrubs, reading while my dog rests on my lap. All of these things help me to transition from the intense mood of my workday to the relaxed state of the evening!
5. Filling Your Spaces with Things You Love – I have surrounded myself with items that I love. If I need something and I can buy a beautiful version versus a plain version I will. Sometimes it costs a little more, but when I find joy in using and seeing them, it is so worth it! I have also started to invest in artwork by some of my favorite artists. I love paintings by Megan and Kerrie Hess and I love the photography of Georgianna Lane. Having these items to look at always makes me happy.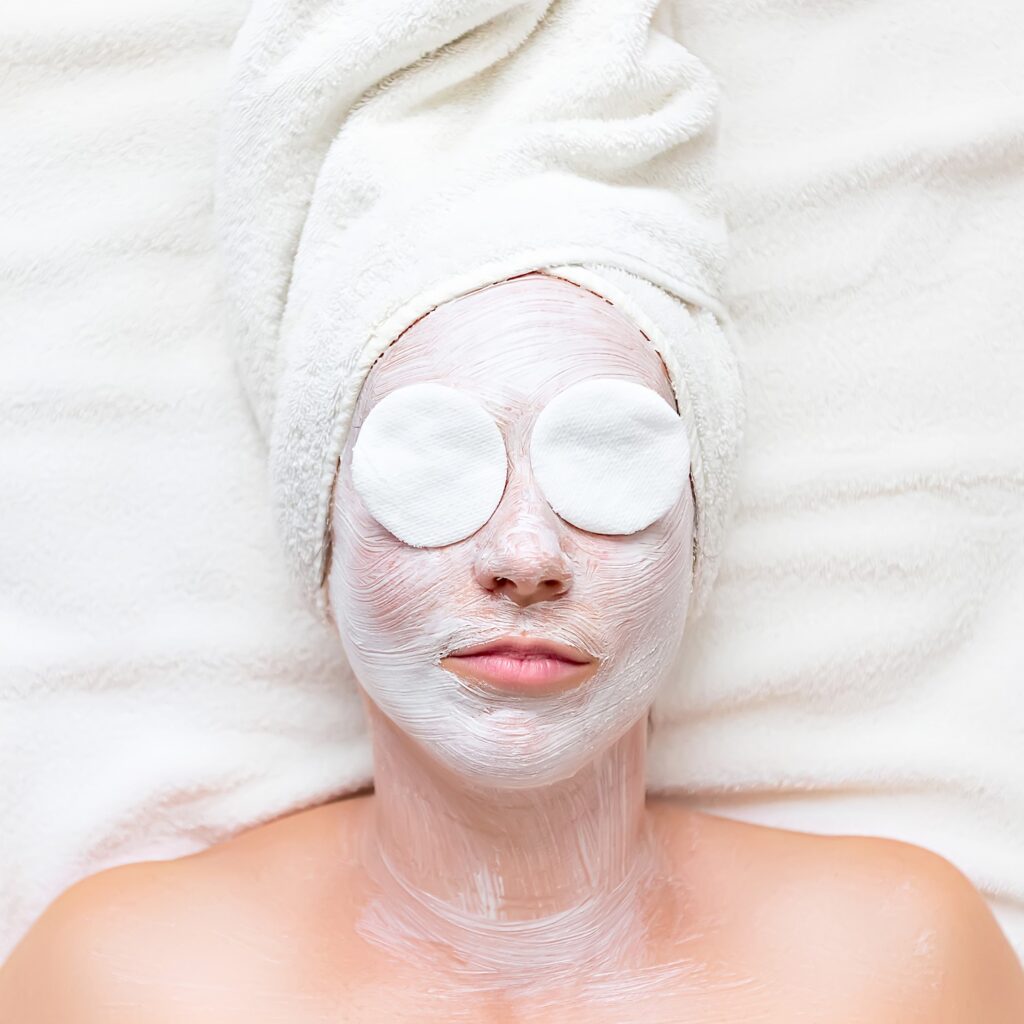 6. Schedule Some Pampering – If it fits in your budget to go to the spa, do it! If not, schedule the time at home. I have monthly massages and facials that I schedule back to back. I have found that doing them together leaves me completely relaxed, which is a struggle for me. I have also started to go to a spa for my manicures and pedicures. I have found that the crowded nail salons are to noisy for me and getting my nails done had become a chore versus a pamper. Now I go to a spa that is quiet and relaxing. I also often add on a sea salt treatment that leaves my skin soft and add some extra massage time. It costs a little more, but I find it to be worth the money.
7. Enjoy Beautiful Food – Whether it is at home or at a restaurant I like my food to be presented beautifully. I find that when my food is presented well I slow down and appreciate it more. There is nothing more elegant than food on a beautiful plate, a lovely cloth napkin, a candle burning and some music playing. It is best with someone you love, but I think it even makes eating alone better.
8. Do the Things You Love – Make sure to find time to do the things you love. It is so easy to spend all of our time getting through our to-do lists, but life is to short to not enjoy it regularly. I love visiting wineries and since I live in wine country my husband and I visit one almost every week. Sitting outside enjoying the view of the vineyards and sharing a bottle of wine with my husband is a great way to connect and appreciate life. I also love to travel and always have a trip planned. Having these plans in place gives me something to look forward to.
9. Know When to Splurge– I love designer handbags and shoes. I make sure to budget so that when I travel I can by something truly special. These items may be expensive, but I love them and they last because of their quality. I make sure to invest in classic pieces that wont go out of style quickly and then I don't regret these purchases. I love a Lady Dior Bag or a pair of Gucci loafers. It is important to plan for the future, but we also need to enjoy the present.
10. Love Yourself – Learning to love myself even with all my imperfections has been the biggest variable in my life transformation. I now exercise in ways that bring me pleasure. A yoga class or retreat, a hike with someone I love being with, or just a stroll through a place that is beautiful. I also don't hate my body anymore. I appreciate all the challenges it has made it through. What it can do even after so many surgeries. I hope someday to be at my "ideal" weight, but I am not going to hold off loving myself until then.
Which of these do you do to elevate your life? I would love to know what other things you would add to this list! Comment below with your ideas.
Cheers!