Finding Joy Under Any Circumstances: 10 Ways I'm Finding Joy
As the last week has created a sudden and unexpected change to our everyday life, I think it is essential to find the joy that still exists in everyday life. As I was preparing to write this, I looked up the word "Joy" and found this: "gladness not based on circumstances". This is a perfect definition during these times that can be so stressful. In today's post, I'm going to share 10 ways I am finding joy in my daily life!
"Figure out what fuels your joy, then do lots of that."
-Roy Croft
1. Time Outdoors

I feel blessed that the weather has been beautiful where I live. I also live in the country, so I can easily be outdoors and still practice social distancing. In my normal life, I struggle to find time to get outside while still working and going to yoga. Now that I am unable to work I have had time to take walks, go for hikes and work in my yard. I feel so blessed to have this time to enjoy the beautiful spring days and to watch the early blooms in the valley I live in! I feel like this slowed down pace has me noticing things I may not have noticed in the hustle and bustle of my normal world.
2. Time to Cook

While I always cook, I am often forced to make meal plans based on a very busy schedule. Now, I am able to explore recipes and plan meals without time constraints. I ordered a produce box this week from Pacific Northwest Fresh and I am enjoying the challenge of using all of the items that came in my box. So far, I have made <a href="http://<a data-pin-do="embedPin" href="https://www.pinterest.com/pin/218213544432461254/">Kale Pesto, <a href="http://<a data-pin-do="embedPin" href="https://www.pinterest.com/pin/218213544432466254/">Balsamic Brussel Sprouts, and <a href="http://<a data-pin-do="embedPin" href="https://www.pinterest.com/pin/218213544432466235/">Cauliflower Fried Rice. I think I will start tomorrow off with one of my favorite breakfast recipes, <a href="http://<a data-pin-do="embedPin" href="https://www.pinterest.com/pin/218213544415612125/">Baked Blueberry Oatmeal.
3. Decorating for Spring

This week I have begun to get my house ready for spring. For me, this means changing out my bedding and accessories around the house. This is a time I typically do some shopping, but since I am choosing to stay in, I have been "shopping" my house. It has been fun to see how I can use what I already have to freshen thing up and give a spring vibe.

4. Yoga

I love going to my yoga studio, but I have always wanted to have a better home practice as well. Since the studio not allowed to hold classes they have been offering live streamed classes. It has been great to be able to connect with other this way, but it has also made me decide how to use the space in my home to practice yoga. I have pulled out all of my props that normally only get used for retreats and have found joy in practicing yoga in my own space.

5. Reading

I always struggle to find time to balance reading to learn with reading for pleasure. I have used this extra time at home to finally find this balance. I was fortunate to already have a pile of books waiting to be read. I am now finding some time each afternoon to relax and read.

6. Spring Cleaning

This may not be a glamorous way to bring joy, but it does bring me joy. Each day I have been getting something off my to do list for spring cleaning. It is nice to be able to spread my cleaning out throughout the week. I am able to get to some of those things that are hard to find time to get to under normal circumstances. This week I am going to tackle my closet. I think it is time to do a good purge and make it beautifully organized. There isn't much that brings me more joy than a beautifully organized space. I am also going to purge craft supplies that I have acquired over the years. I feel like now is a good time to pass them on to someone that will put them to good use.
7. Self-care

I have always been one to indulge in self-care, but with all of the spas and salons closed I am having to do more at home. I have pulled out my nails supplies and hair and face masks and I am finding joy in doing some of these things at home. I am also indulging in daily baths with beautiful scents from bath balms, salts, and bubble baths that I have had at home. I love playing beautiful music, lighting candles, and reading in the bath tub.
8. Meditation
I am a believer in the power of meditation and believe that it is a powerful tool in times like these. I have been practicing guided meditations as well as self meditation daily. I love The Daily Calm app. if you have tried meditation on your own before. One of my favorite books, Into the Magic Shop, is also useful to get started. I have really enjoyed having a little piece of my home be devoted to meditation. It is a place I can go when I need to find calm.
9. Journaling
I have expanded my morning journaling time this past week . I always journal, but since I am not rushing off to work I am enjoying my morning routines a little longer. After waking up and doing a few yoga stretches, I enjoy my morning coffee and journaling ritual. I grind my beans, taking that extra moment to smell them, then I use my beautiful copper pour over system. There is something magical about watching the coffee move through the filter. Then I take my hot coffee and find a comfortable place to enjoy it while journaling and snuggling my dog. With extra time I have been also listening to some of my favorite podcasts like French Kiss Life and The Simply Luxurious Life. It is such a lovely way to start the day.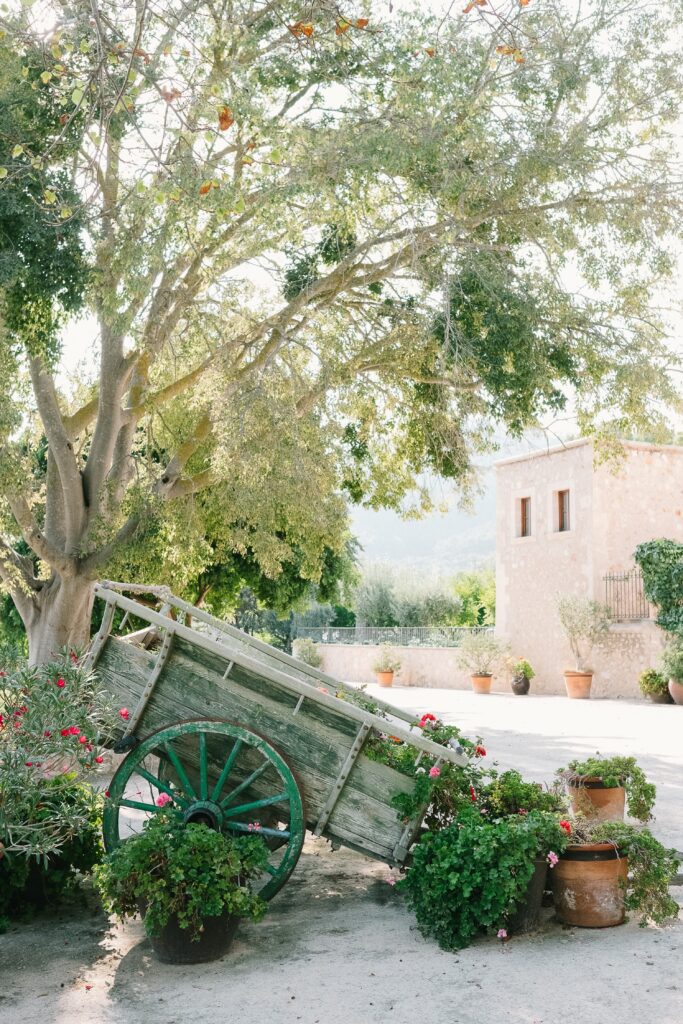 10. Planning for When Life Becomes Normal

As someone who loves to travel, rescheduling vacations has been a tough part of this time at home. While our trip to Cabo is being rescheduled, hopefully the rest of our vacations will be able to happen. We are holding out hope. I am using this time at home to plan our trip to Europe. I am enjoying the process of planning for a time when people are well again and travel is safe.
How are you finding joy in these times? I would love to hear from you below.
Cheers!