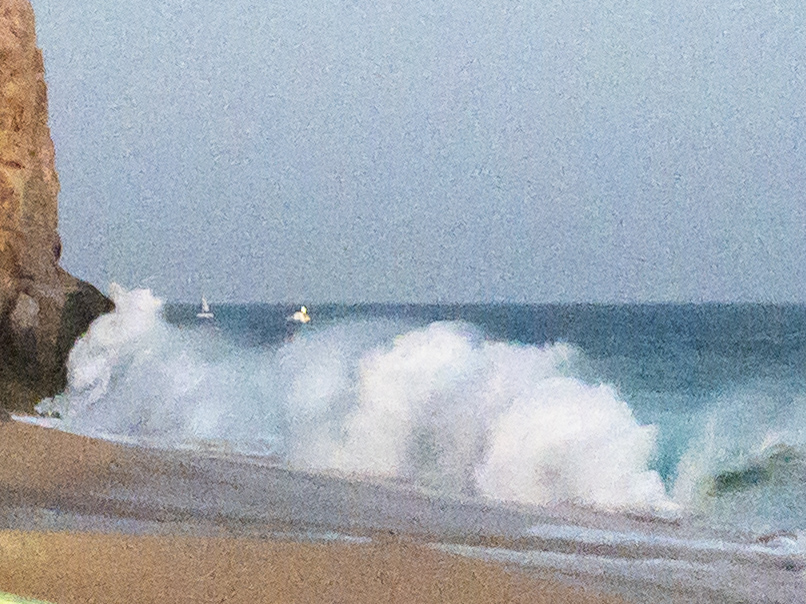 Travel: Cabo San Lucas, Mexico
We ended September with what was supposed to be a family trip to Cabo San Lucas, Mexico. Unfortunately, the kids were unable to leave the country due to their jobs, so it was just Mike and myself. It was so amazing to be in a tropical area with our days spent watching and listening to the ocean. The ocean is my happy place!
We started each day having breakfast at a table next to the ocean. The waves were huge and so much fun to watch! We say stingrays jumping out of the water and watched the fishing boats go by.
For the most part we order Mexican specialties. The food at the resort was so good. It was so fun to try some new things each day and we enjoyed mimosas every morning as well. If you are a foodie, the Grand Solmar Resort is a great place to stay!
We spent most of our days laying by the pool. We were able to get a cabana looking out over the ocean and it was the perfect place to relax, swim, and read. Often our vacations consist of doing a lot, but with so many things shut down and since we were trying to stay safe, we found ourselves relaxing much more than usual. It was amazing.
On Monday and Friday I enjoyed my afternoons at the spa getting massages and facials. The picture of the ocean above is the view from the hut I received my treatment in. The sound of the ocean made everything even more relaxing. My skin also loved the extra pampering since I was in the sun so much.
Our room may have been a little larger than we needed for the two of us, but it was so beautiful. It was a penthouse suite and had two bedroom suites, three bathroom, a kitchen, living room, dining room and den. My favorite part was the deck that had a beautiful ocean view. We sat out on it every morning for coffee and each evening for a glass of wine. The view will never get old.
On Tuesday we did venture into downtown Cabo. Many things were still closed and there weren't an crowds. I was impressed with the safety measure in place. Every place we entered took our temperature, sanitized our hands, and made use walk across a pad to sanitize our shoes. Everyone was also wearing mask.
We started off with a little shopping at the luxury mall. I didn't buy much, but my husband bought me a beautiful fire opal bracelet. It will be a wonderful reminder of our trip. We also went to Cabo Wabo and had a tequila tasting. It was so much fun!
We also had quite the adventure find my heart shape rock. I buy one everywhere I go and have them all in a bowl at home. The locals went out of their way to find me one and were shocked when I paid them way more than they were asking. Knowing they had been out of work for so long, we tipped extra on this trip to help out a little.
On Thursday we enjoyed a mixology class. The other people in the class didn't show up, so the bartender customized it to us. We also did a little bit of high end tequila tasting. We ended up making berry mojitos, smoked pineapple margaritas, sangria, lemon drops, as well as a few shots. Needless to say we were glad we could just walk to dinner and our room afterwards. Mike's note's on the recipe get pretty funny by the end!
I would be remiss not to talk about dinners. They were amazing every night. Some night we kept it light with salads. We also enjoyed a lot of seafood and even had Brazilian Barbeque one night. We never were hungry and enjoyed so many different kinds of food. Needless to say, I am eating light now that I am back home.
This was another great adventure and we will be going back as soon as the kids are able to travel again. For now I am just enjoying dreaming of paradise while deciding where our next adventure will take us!
Cheers!